>

>

P2. Ecosystem Function, Services and Restoration
P2. Ecosystem Function, Services and Restoration
Forests within the agricultural systems are known to be essential providers of multiple ecosystems services throughout Europe. In particular,
Non-Wood Forest Products (NWFPs) such as mushrooms, honey, chestnuts, cork, pine nuts and berries are among the most important from an economic and social perspective.
Chestnuts were, for a long period a staple food for mountainous regions populations. It was also an important source of nutrients for farm animal, in particular pigs, as its properties were believed to add extra flavour to pork meat. Europe is responsible for around 12% of the total world chestnut production, being Italy and Portugal being the main EU producers (4% and 3% of the total production, respectively). Currently, yearly
chestnut production is around 20.500 tons mark, earning producers between €50 and €60 millions.
The increasing demand for this product is associated with its recent inclusion in the urban population eating habits and its multiple applications, such as purées, compotes, yoghurts, beer and flour.
However, the average production of Portuguese chestnut groves is about 1 000 kg/ha (FAO data), very far from the average productivity levels of other European countries, like Italy (21 667 kg/ha), France (18 571 kg/ha), and Spain (16 667 kg/ha). Increasing
productivity while maintaining high quality standards and preserving autochthonous varieties is common place when using genomics technologies.
In Portugal, particularly inland, mushrooms have traditionally been picked for self-consumption. Thanks to the strong tradition and a rich stock of mushrooms, commercial picking has become a very important economic activity since the 1980s.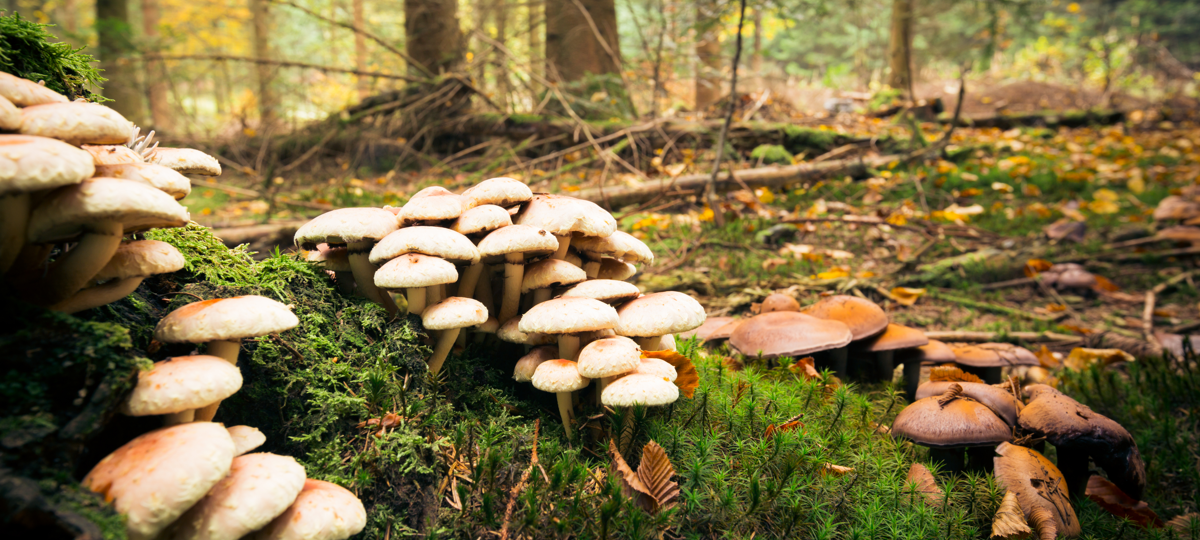 Concurrently, studies on mushrooms started to be conducted with the purpose of assessing diversity, productivity and the economic potential as a forest resource. In the last four years, there was a boom of mushroom growing projects. This phenomenon is well patent in the number of
new projects underway in the last years (268 registered until early 2014, divided by the Northern and Central regions, representing a €22 million investment)
. Exports have also soared in past years. For example, exports of the Agaricus variety have been increasing in volume and value (from 169.3 t and 1,149.114 € in 2007 to 4,536.6 t and 7,567,364 € in 2014). Almost all the mushrooms picked locally have international markets as their final destination, including Spain, France, Germany, and Italy. The location of the growing sites has also an important social impact.
Attracting young farmers to the economically depressed rural areas of the country will contribute to invert the trend of inland desertification. Quality and quantity increase that will naturally result in greater added value can be catalysed by genomics technologies, making this business something much bigger than just an ephemeral trend.

Portugal
produces approximately half the cork harvested annually in the world and exports over recent years have accounted for about 62.9% of world trade.
The species, which covers approximately 8% of the total area of Portugal and constitutes 28% of our forests, grows best in central and southern parts of the country, creating a very singular landscape.
However, the future of the industry is marked by uncertainty. Alternative closures like metal screw caps and synthetic stoppers have been increasingly penetrating the market and convincing wine drinkers
that a screw top is not synonym of poor quality. Other products, such as insulation and sports material (baseballs and cricket balls, for example) are already widely used,
but the quest for
newer and especially greater added-value applications is still underway.
The
oak forests of southern Portugal (named montado) offer much more than the cork.
They offer an active barrier to
prevent desertification
and form a
unique habitat in the Iberian Peninsula
that is the
refuge of many endangered and emblematic species.
T
he oak acorns are used to feed the famous Iberian black pigs that are used to produce a similarly famous type of ham
(patanegra).
The oak acorn is an ancient and sustainable agricultural method for pig fattening/finishing before slaughtering. It involves low density of animals herding in the forest during winter times. The preservation of these forests, supported by a profitable charcuterie industry downstream (in an integrated value-chain), is a pressing issue that must be addressed using the latest technologies and agricultural advancements in order to achieve a much-needed overall industry metamorphosis. Finally, tourism plays an important and ever-growing role in the Portuguese economic fabric, with a rising surplus in the current decade. Rural tourism has also experienced an increase, something well depicted in the growth of overnight stays in rural venues. In contrast, agrotourism and ecotourism capacities have remained stable for more than a decade, with slight oscillation, suggesting the importance of promoting this kind of offer.

Portugal offers very favourable conditions for agro- and eco-tourism: considerable biodiversity, contrasting landscapes, plentiful historical sites and a mild weather all year long. In a holistic approach to ecosystem services, sustainable tourism must be one of the key elements. An upgraded
CIBIO
can play an important part in fostering biodiversity capable of attracting more tourism (birdwatching, sustainable hunting, citizen science projects, scientific tourism).